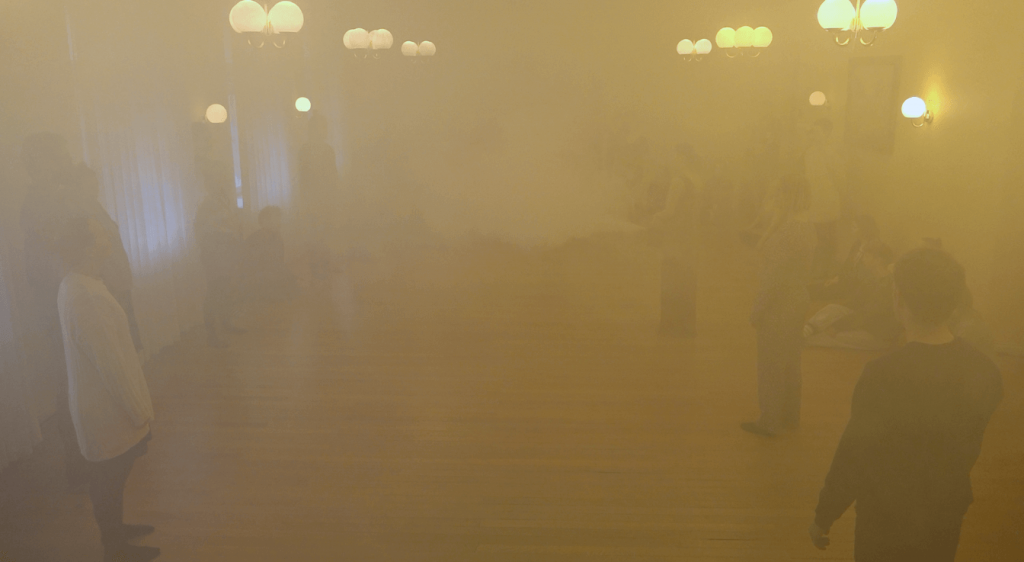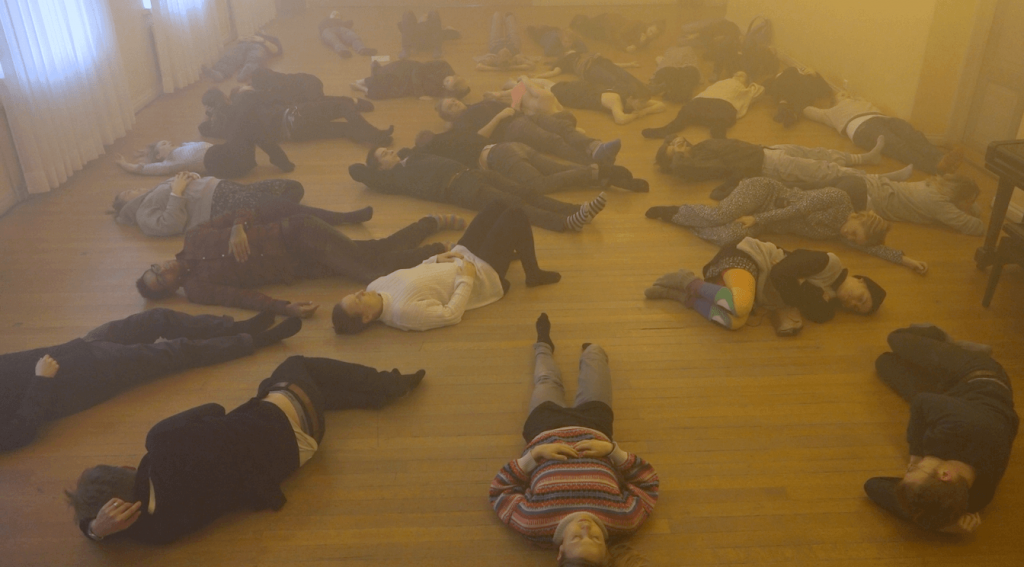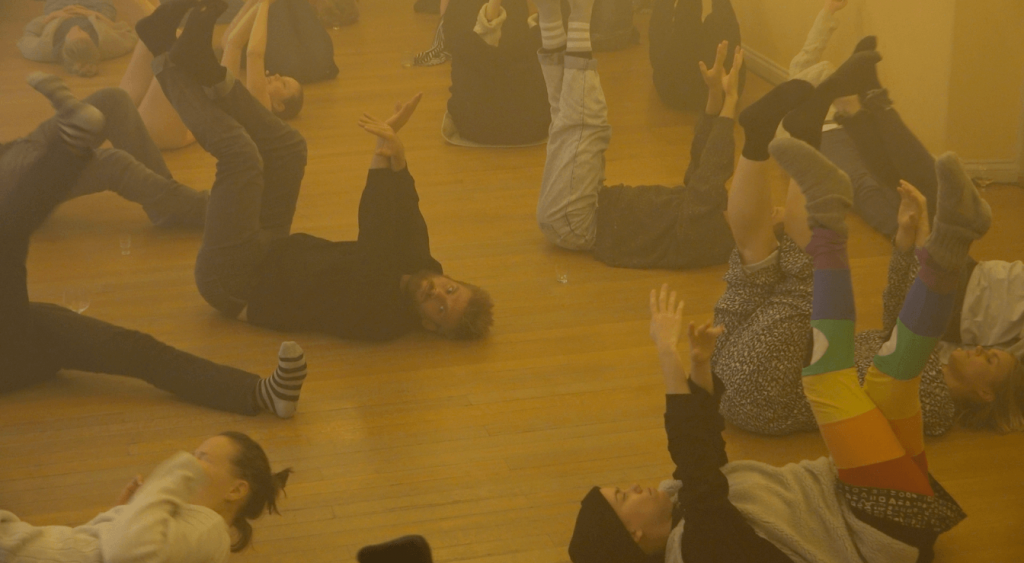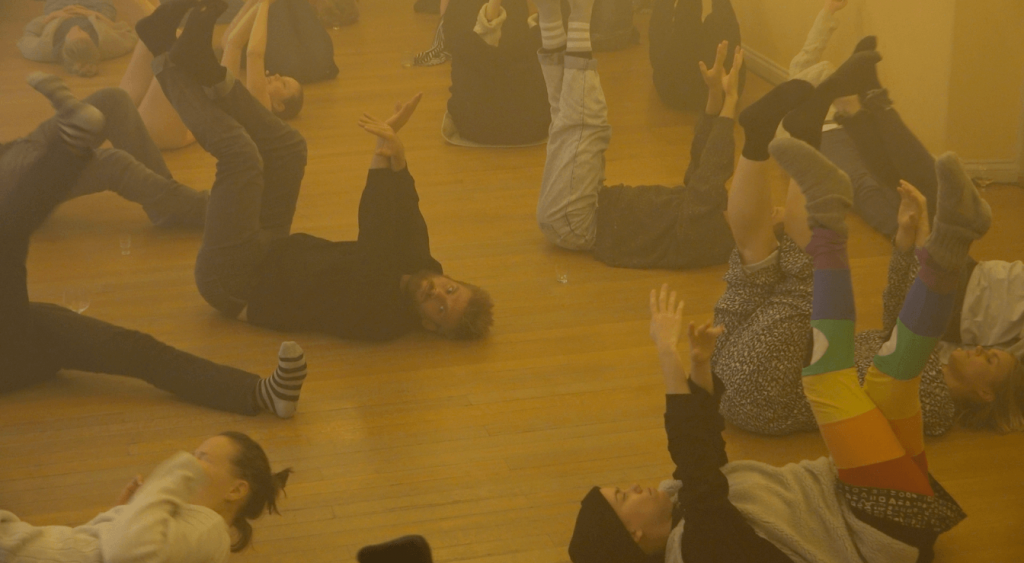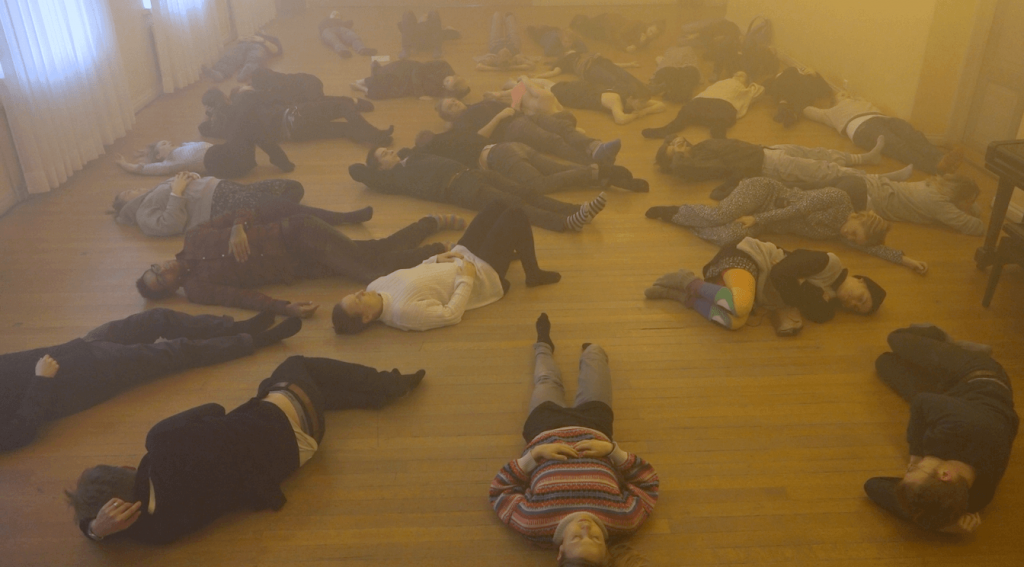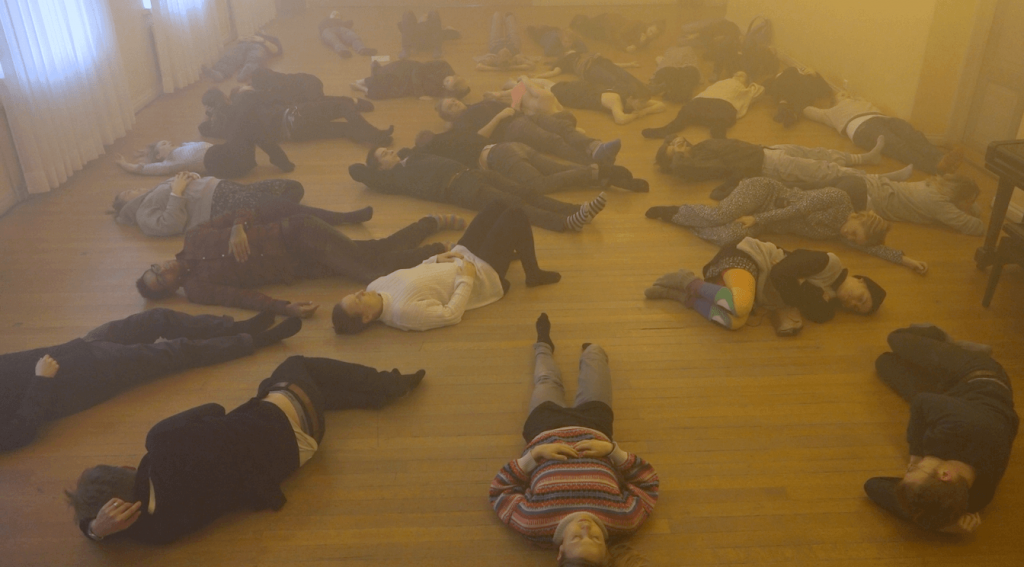 We start moving and walk until it feels like we must stop. We are scattered around the space. We place the weight on the right foot, then on the left. Right, left, right, left. Gradually this movement starts to affect us all. Some are already moving, others will only later notice that they are moving.
"The work is composed of so-called inner monologues of the mind, that have no specific personification, nor shape, nor storyline. Instead, the performance creates a fascinating, spoken, verbal connection to the shared sensorial, corporeal, mental, material and conceptual abyss." – Mia Hannula, Turun Sanomat 30.4.2016
This piece was created in the library, at home, at a cultural centre, in the forest, in a chapel, at a dance studio and in a stone castle in the French countryside in collaboration with Anna Mustonen, Anna-Mari Karvonen and Milja Aho. The performances took place in Kutomo contemporary art space in April 2016 and in Baltic Circle Festival in November 2016.
Supported by Kone Foundation, Alfred Kordelin Foundation, Ehkä Production, Baltic Circle and Château de Monthelon